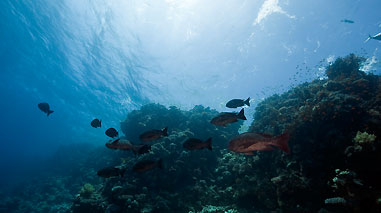 Southern California's Premier Dive Shop
SCDiving Inc. is a full service Scuba Dive Shop, located in Camarillo, California USA. Whether you're a new diver, or experienced diver, we strive to give you the ultimate diving experience.
SCDiving Inc. helps the beginner learn how to dive, improve their skills and teaches them about the aquatic environment and how we, as divers, become stewards of the underwater world. Our goal is to ensure every person we train becomes a competent, confident and safe diver.
For the more experienced diver with offer PADI certification and the opportunity to become a member of our elite SCDiving Scuba Diving Team. PADI Master Divers carry the most respected and sought after scuba diving credentials in the world. No matter where you choose to dive, your PADI certification card will be recognized and accepted.
We are here to provide the dive community with a diverse array of dive equipment and outstanding service. We strive to provide our divers with the most complete and accurate knowledge about the gear they purchase. Our customer service team is unparalleled.
Our Founder
Robert Inglis's professional diving background began as a PADI Divemaster for Sport Chalet. After working with many top level instructors, Robert became a Scuba Instructor and started teaching classes at two locations in Ventura County. Recognizing that newly certified students needed an environment that supported their diving passion, he created SCDiving.com as a communication and mentorship community that encouraged divers to keep diving.